On behalf of the Krause and Schaap families, we thank you for visiting our website. We are the proud owners of Tucumcari Mountain Cheese Factory.
Tucumcari Mountain Cheese is a producer of 12 varieties of cheeses.
These include Cheddar, Gouda, Asiago, and our own brand of Feta, Ithaki, which
we feel
is
truly
the best in the business
. Here's a little-known fact: we are the largest producer of feta cheese in the Southwest.
We are proud to be producing feta that is everything you've come to expect from the delicious Greek cheese. In fact, 95% of our production at Tucumcari Mountain Cheese is Ithaki Feta.
World Championship Cheese Contest Winner!

Tucumcari Mountain Cheese entered several of our cheeses in the World Championship Cheese Contest. Our Ithaki Feta won 3rd place out of 30 entries for Best Feta! First prize went to Klondike Cheese Co. and 2nd went to Arla Foods Kruså. We are so proud of our feta, and are glad it was recognized for its delicious flavor and texture!
We also placed 5th in the Asiago (Aged over 6 months) after Sartori Cheese and Schuman Cheese! We are proud of how we did in the competition, and glad that our efforts
were recognized
in such a prestigious way!
If you'd like to know more about the competition, please visit their website by clicking here.
We Source Our Own Milk!
We pride ourselves on knowing where our milk comes from. We grow crops, feed our own cows and take the milk straight to our cheese plant. It is a cycle of production we are very proud of.
---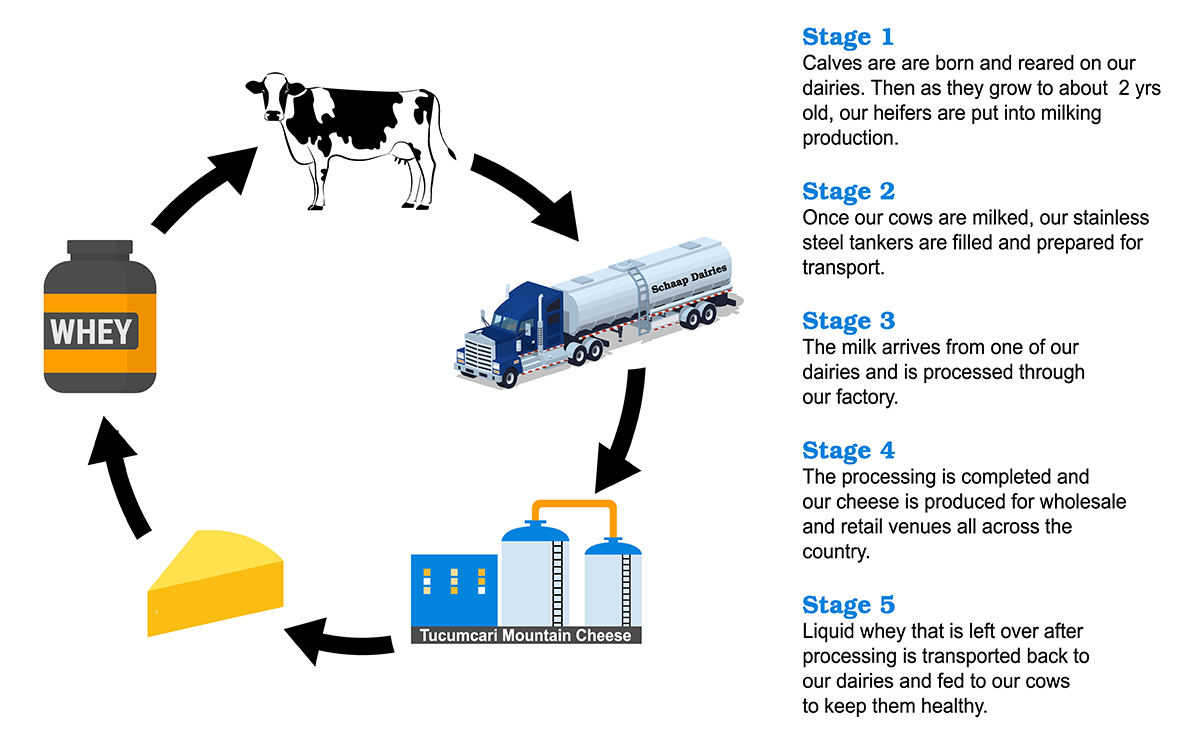 If you'd like more information about Tucumcari Mountain Cheese, please take a minute to visit our History page.
Thank you for visiting.